UNICEF
PAMUMVURI – Preventing and Responding to Gender based Violence

Musasa is implementing the Pamumvuri program in districts where there are a lot of protection issues and safety nets have collapsed. Food and economic insecurity has largely contributed to tensions at the household level resulting in intimate partner violence and child marriages. The project is making efforts to prevent and respond to GBV by strengthening safe reporting platforms. Musasa with support from UNICEF is providing quality survivor-sensitive services to adolescent girls and young women survivors of GBV through its Shelters, One Stop Centre (OSC) and the Helpline

Musasa is Partnering with Childline Zimbabwe and GOAL Zimbabwe under the UPLIFT/SIMUDZA project Supported by USAID Zimbabwe. The project aims to increase food security by providing basic needs assistance, child protection and GBV prevention as well as to reduce negative coping strategies by providing basic needs, and response interventions to vulnerable households. It also aims at facilitating the recovery of shock affected businesses and households through financial services and livelihood restoration.
SPOTLIGHT INITIATIVE
GBV Mobile One Stop Centres - (Supported by UNFPA)

Mobile One Stop Centers have increased the uptake of GBV services and improved knowledge on where to access these services. Brief sensitisation meegtings before mobile counselling sessions have facilitated increased knowledge of women and girls' rights thereby unmasking alarming cases of child marriages which have all received attention from mobile OSC teams.

The shuttle program has helped strengthen the referral pathway particularly through ferrying survivors from one service provider to the other. Most survivors previously had no capacity to travel from one provider to another due to travelling constraints. ·The shuttle system has also come as a breath of fresh air to other stakeholders in the referral pathway particularly the VFU and the Hospital as transport has also been a major limiting factor. ·Survivors also applaud this program as using public transport while going through the referral processes exposed them to further harm from the public. Women were empowered to make informed decisions in their situations through provision of counselling and legal assistance after experiencing GBV Referrals and linkages for maintenance, child protection were made after need was realized during the one on one counselling sessions
Interventions in Mberengwa and Bubi
(Supported by OXFAM)

With support from Oxfam, Musasa continues to reach out to Mberengwa and Bubi communities to increase knowledge levels on GBV response and prevention through various initiatives and improving access to GBV services.

This has seen many vulnerable women being able to access GBV services within their communities through the mobile one stop centre services. Existing community structures are being strengthened through capacitation of community cadres on GBV response and prevention during emergencies. Project continues to gain sustainability through the community visioning exercise where the community is being empowered to take on GBV response and prevention forward. Provision of shelter services continues to serve as a source of relief and information for relevant referrals and support to higher level of care. Good coordination of work with government stakeholders, local cadres and partners continues to significantly contribute to community engagement in bringing sustainable changes regarding GBV response and prevention. Activities being conducted are Community visioning, Training of community-based clubs on GBV response, prevention during emergencies, GBV and SRH Mobile one stop centers, Production and airing of radio jingles, Safe space activities, and Provision of shelter services.
Strengthening the ability of community based shelters
SUPPORTED by The Stephen Lewis Foundation

MUSASA ensures that Gokwe and Buhera shelters meet the needs of women, girls and children who are fleeing violence and continues to equip survivors with basic life skills to be able to start income generating activities. Shelters receive support to ensure that all clients' needs are met while they were following the legal recourse or pursuing a safe reintegration plan. The shelters provide a safe space for recuperation and restoration. Given the increased numbers in GBV cases the shelters play an important role in responding to the GBV cases as the districts rely heavily on this service as the shelters were opened throughout especially the time when the community is experiencing the aftermath of the Covid 19 pandemic. Musasa managed to offer psycho social support, basic legal, medical assistance and facilitated referrals for a comprehensive package of care. Buhera and Gokwe shelters are set up in the most remote parts of the district therefore equipping beneficiaries with information is a critical part being played by the two shelters. as they also disseminated it to their families and communities upon discharge from the shelter.
TOOSE project - chikomba - Mwenezi - CHIREDZI

The TOOSE project aims at providing GBV response and creating safe spaces for women and girls through awareness raising on Gender and GBV issues perpetuated through gender inequalities. TOOSE is supported by SAFE and UKAID. Musasa's visibility continues to be noticed through the presence of trained GBV psychological first aid facilitators at community level whom survivors can easily reach when they encounter violence. The targeted three districts has always had high cases of GBV which has been worsened by the coming of COVID 19 which has affected the most economic activities and has exposed girls and women to GBV prominently sexual abuse, child marriages and physical violence. There has been an increase in the number of child marriage probably due to the prolonged school holiday which has seen many girls being lured into marriage by men. MUSASA's intervention is therefore essential and of paramount importance to continue with the safe spaces as they provide a haven of support for women and girls and they are a powerful tool to create solidarity through various recreational activities with women feeling free and safe
PSEA AWARENESS PROJECT
"Ensuring Safe and Accessible channel for reporting sexual exploitation and abuse of beneficiaries of humanitarian aid."
The PSEA Awareness project is being funded by the Government of Ireland and implemented by OCHA and UNOPS through the UN Resident Coordinator's Office in Zimbabwe.The project is aimed at the provision of a safe and accessible reporting SEA channel for beneficiaries of humanitarian Aid. The idea for the project was conceived after the identification of lack of knowledge on PSEA by communities and identification of barriers to reporting SEA. These barriers included low awareness of the reporting channels amongst beneficiaries in affected communities' due to fear of retaliation including fear of suspension of humanitarian assistance, lack of training for field staff on how to handle and refer the complaints and limited dissemination of PSEA related tools and messages. Therefore, the Project is aimed at addressing the knowledge mentioned through innovative and effective communication strategies towards beneficiaries, establishment of diversified and easily accessible reporting channels, and enhancing field staff capacities.
The program aims at reducing the prevalence of GBV in SAFE focal wards and improve the well-being of families, addressing the high prevalence of violence against women and girls at household level.

MUSASA through Pathways used economic strengthening, local ownership and leadership, and gender transformation to strengthen the capacity of HIV-affected individuals, households (HH) and communities to progress along pathways out of poverty, along functional service referral pathways, along continuum of care pathways to reach the 90-90-90 targets, and along age and stage appropriate pathways that promote positive child, adolescent, and youth health, wellbeing, and development.
World Vision Zimbabwe Towards Recovery of Agriculture, Integrating Savings in Nutrition & Gender-protective Environments – Mberengwa, Mudzi

• Musasa implemented the BHA funded program RAISING Mberengwa and Mudzi with World Vision and Padare. The program was a recovery program which was aimed at improving agriculture, integrated saving and nutrition. Musasa as a technical partner focused on mainstreaming gender and protection across the three facets of the project; agriculture, saving and nutrition. Musasa is implementing activities to mitigate unintended negative consequences of the program, sensitize communities and to address immediate protection issues in line with the overall goal of restoring food and nutrition security, and reactivating livelihoods, while achieving a sense of security, protection and dignity. Musasa provided psycho-social support to survivors of gender based violence; training to community members and stakeholders on gender and gender based violence GBV awareness raising in the communities on GBV; researched and advocated for increased safety on women in accessing markets is raising awareness on gender based violence and GBV services in communities during the project period.
(ZIRP) Zimbabwe Idai Recovery Project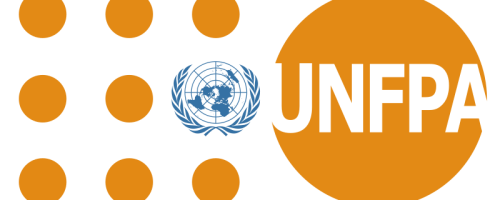 MUSASA continues to reach out to the Chimanimani community under the Zimbabwe Idai Recovery Project (ZIRP) in partnership with the World Bank, UNFPA and the Government. Among the various activities conducted by MUSASA was implementation of: The GBV Surveillance Alerts system Awareness raising programs, Static One Stop Centre service provision Mobile One Stop Centre services around the district of Chimanimani. MUSASA is providing GBV services even in hard to reach places offering counselling services, legal services, and transport money assistance to survivors who need to go and access further services i.e. court sessions, as well as providing safe shelter services. Chimanimani team reached a total number of 164 survivors in April.